I've come across these images many times of late in the blogosphere and felt a sense of obligation to continue the discussion they stimulate. The following images are from a Brazilian yogurt ad campaign intended as a warning to women that no one likes fatties. Keep in mind that the tagline for the following ads is:
Forget about it. Men's preference will never change. Fit Light Yogurt.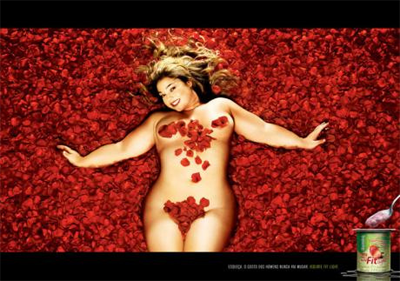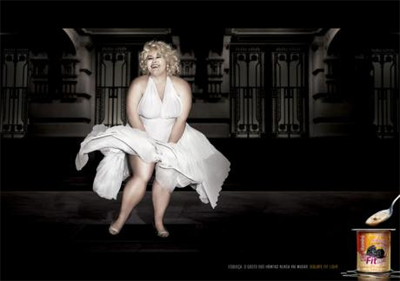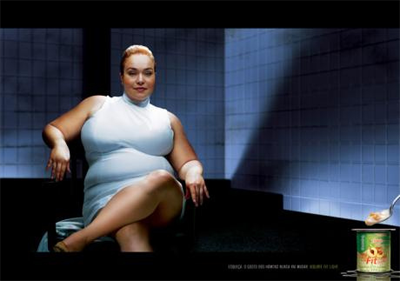 I say we suggest new taglines for this breathtakingly offensive ad campaign. Here are some suggestions for 1-3:
1. Men's preferences will never change. This chick will always be hotter than Mena Suvari (except when Suvari is playing a lesbian on Six Feet Under, because guys can't help themselves in thinking girl on girl is very, very hot).
2. It's true. Man's preferences will never change. Every stolen glance of panty is an awesome glance of panty.
3. Smart women prefer to keep their legs closed no matter what that crafty cameraman said.
That's all 145 pounds of me has to offer today.